Looking for Brazil Holiday Packages?
We can't find any online Brazil holiday deals at the moment but one of our helpful Travel Experts can help you find what you're after! Send us an online enquiry or call us on 2830 2899.
From Amazon rainforests to Rio's iconic coastline, be spoilt for choice in Brazil
The first place most travellers hit is Rio de Janeiro – vibrant, dazzling, enchanting Rio. Nestled between glorious green mountains and the turquoise Atlantic Ocean, Rio is best taken in from Mt Corcovado, home to the statue of Christ the Redeemer that peers down onto the city. To get away from the urban grime of Rio, try heading to the colonial town of Ouro Preto for a perfect mix of brightly coloured, heritage listed buildings and gilded 18th-century churches. If relaxing in the sun is more your style, give Copacabana's glistening waters a go – late afternoons see the powdery white sand turn into a makeshift soccer field, where local kids and adults alike show off their ball skills.
Copacabana, Rio de Janeiro
If it's Brazilian jungle adventure you're hunting for you can't go past Manaus, which lies right in the heart of the Amazon surrounded by 1500 kilometres of lush rainforest on all sides. All the enchanting secrets the rainforest holds can be discovered from Manaus including wild and wonderful animals, stunning waterfalls and magnificent vistas, the warm and hospitable culture of the Amazonians and – of course – the magnificent Amazon river. The best way to explore is on an eco tour, to ensure the beautiful rainforest is preserved for many years to come.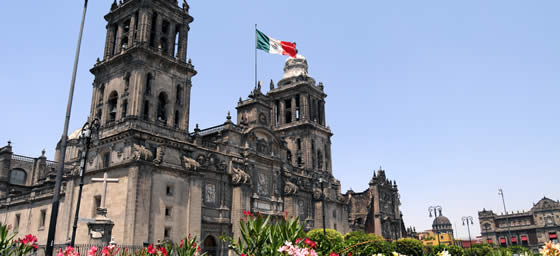 Sao Paulo Cathedral
Brazil has a whole host of beaches to relax on, dances to learn, cities to visit, street foods to try and jungles to experience – it's time to get exploring!