Choose from our range of Scotland holiday packages below that each include your flights, accommodation, and often special bonuses like tours and free upgrades. If you can't find the package you're looking for, contact one of our friendly consultants on 2830 2899 and don't forget to ask about customising a package to suit your needs.
Looking for Scotland Holiday Packages?
We can't find any online Scotland holiday deals at the moment but one of our helpful Travel Experts can help you find what you're after! Send us an online enquiry or call us on 2830 2899.
As one of the countries that form the United Kingdom, Scotland is a historic destination spanning 790 islands and dating back over 12 thousand years. Throughout this time much of the country has established itself as a destination rich in culture and proud of its heritage. Some of Scotland's most dramatic castles date back as early as the 12th century, such as Edinburgh Castle, found in the country's capital and was once home to Scottish Kings. Though it may have numerous UNESCO World Heritage Sites, Edinburgh is very much a modern city, boasting a vibrant culture and the largest Arts Festival in the world. Further to Edinburgh, Glasgow is Scotland's largest city and the third-largest in the UK. Originally an industrial city, today Glasgow is better known for its thriving music and comedy scene, with live venues located all throughout the city.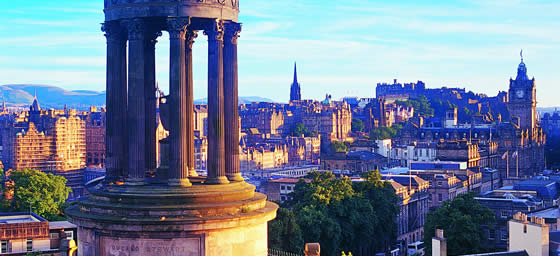 Scotland's Capital City of Edinburgh
Away from the cities, Scotland's countryside is worthy of exploration. The sprawling highlands are where you will find Lock Ness, Scotland's most famous lake. While Urquhard Castle is a notable attraction, most travellers head here in search of Nessie, otherwise known as the Lock Ness Monster. Try your luck by taking a cruise of the lake and browse the Loch Ness Monster exhibitions on display at Drumnadrochit.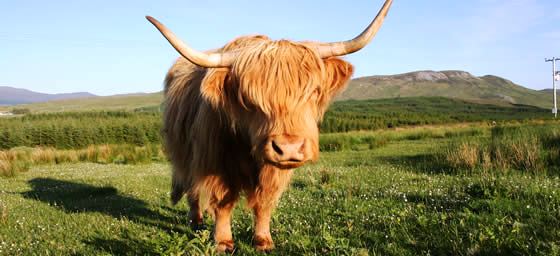 Scottish Highland Cow
Book your flights to Scotland with Flight Centre or check out our Scotland holiday packages offering fantastic value for money. Book today by calling us on 2830 2899.