Choose from our range of Sao Paulo holiday packages below that each include your flights, accommodation, and often special bonuses like tours and free upgrades. If you can't find the package you're looking for, contact one of our friendly consultants on 2830 2899 and don't forget to ask about customising a package to suit your needs.
Looking for Sao Paulo Holiday Packages?
We can't find any online Sao Paulo holiday deals at the moment but one of our helpful Travel Experts can help you find what you're after! Send us an online enquiry or call us on 2830 2899.
Sao Paulo Airport (GRU)
Flights from Hong Kong to Sao Paulo will disembark at São Paulo-Guarulhos International Airport.
São Paulo-Guarulhos International Airport (GRU) is the main airport of Sao Paulo and one of the busiest airports in Brazil.
Airport Accommodation: There are a number of hotels located in close proximity to São Paulo-Guarulhos International Airport. Book your Sao Paulo Airport accommodation.
Airlines that fly to Sao Paulo
Airlines that offer cheap flights to Sao Paulo from Hong Kong include:
Loving the nightlife will put you in good stead in Sao Paulo. From dining on the national dish of feijoada around an enormous fig tree to enjoying caipirinhas by the pool overlooking the city at Sky Bar and dancing until dawn at Love City, this is where you can experience some of the best wining and dining in the world. With a large Japanese population, Sao Paulo is also home to hundreds of Japanese restaurants, boasting some incredible sushi and fusion restaurants.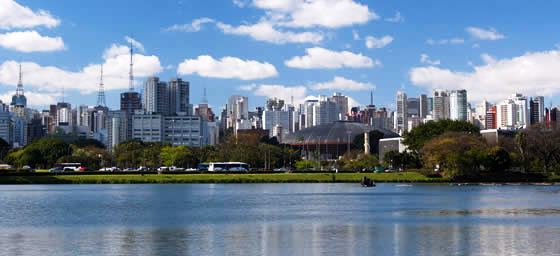 Sao Paulo Skyline
While much of what makes Sao Paulo great is innovative and modern, the city's history is still worthy of exploration. Start at the Catedral Metropolitana, the cathedral of the Roman Catholic Archdiocese, built in Neo-Gothic style in 1913. Boasting magnificent architecture, the cathedral is considered to be the fourth largest neo-gothic cathedral in the world, making it a notable attraction for the city.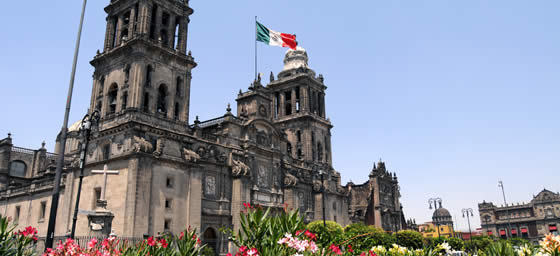 Catedral Metropolitana
Another beloved location is the Ibirapuera Park, which comprises the Planetarium, the Museu de Arte Moderne and the Pavilhao da Oca. Head here for a dose of culture in one convenient location, or simply enjoy the great outdoors complete with fountains, lakes and beautiful greenery.
Looking for more than just a flight? A Sao Paulo holiday package includes flights, accommodation, and often other extras like tours or car hire. Talk to a consultant at 2830 2899 today.
For more information on Sao Paulo holidays check out our Sao Paulo travel guide.