Choose from our range of Prague holiday packages below that each include your flights, accommodation, and often special bonuses like tours and free upgrades. If you can't find the package you're looking for, contact one of our friendly consultants on 2830 2899 and don't forget to ask about customising a package to suit your needs.
Looking for Prague Holiday Packages?
We can't find any online Prague holiday deals at the moment but one of our helpful Travel Experts can help you find what you're after! Send us an online enquiry or call us on 2830 2899.
Prague Airport (PRG)
Flights from Hong Kong to Prague will disembark at Prague Ruzyne Airport.
Prague Ruzyne Airport (PRG) is the main international gateway to the Czech Republic and the biggest airport in the country. The airport services the city of Prague and is comprised of three passenger terminals.
Airport Accommodation: There are a number of hotels located in close proximity to Prague Ruzyne Airport. Book your Prague Airport accommodation.
Airlines that fly to Prague
Airlines that offer cheap flights to Prague from Hong Kong include:
Arriving in Prague is like walking into one big fairytale. While seeing the big sights is a must, you should also dig a little deeper and explore the lesser known side of Prague. But before you do, be sure to check out the historic and visually stunning Old Town. Stroll down medieval streets, gaze at intricate architecture and soak up the surreal vibe of this irresistible precinct.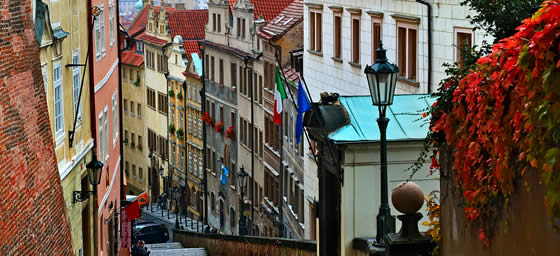 Old Town
Once you've ticked off all the key attractions, escape from the crowds by discovering Prague from a local's perspective. Have a pint of Gambrinus at a local pub or bar, get lost in the maze of narrow lanes or simply sit by the picturesque Vltava River and soak up the serenity.
One thing you can't help but notice while exploring Prague is that art is everywhere. From surrealist statues in the street to giant pistols suspended in mid air, the city's creative underbelly reveals itself around every corner. Discover what Prague's contemporary art scene is all about by visiting DOX, a popular art museum that opened in 2008, housing a huge and diverse collection of contemporary works.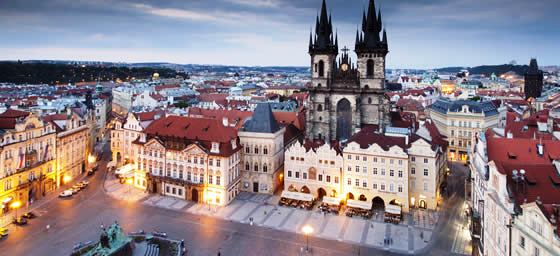 Charles Bridge
Looking for more than just a flight? A Prague holiday package includes flights, accommodation, and often other extras like tours or car hire. To enquire about a Prague holiday package, call a friendly Flight Centre consultant on 2830 2899.
For more information on Prague holidays check out our Prague travel guide.