We don't have any products online right now but one of our consultants may be able to help you. Enquire now to get access to great deals all over the world.
Choose from our range of Papua New Guinea holiday packages below that each include your flights, accommodation, and often special bonuses like tours and free upgrades. If you can't find the package you're looking for, contact one of our friendly consultants on 2830 2899 and don't forget to ask about customising a package to suit your needs.
Looking for Papua New Guinea Holiday Packages?
We can't find any online Papua New Guinea holiday deals at the moment but one of our helpful Travel Experts can help you find what you're after! Send us an online enquiry or call us on 2830 2899.
Jacksons International Airport (POM)
Flights from Hong Kong to Papua New Guinea will disembark at Jacksons International Airport. 
Airlines that fly to Papua New Guinea
Airlines that offer cheap flights to Papua New Guinea from Hong Kong include:
Trekking the Kokoda Trail has become a popular rite of passage for Australian travellers. As a result the trail from Kokoda to Port Moresby has one of Papua New Guinea's leading tourist attractions. Granted, the trail is no holiday. It can be difficult at times, particularly when humidity and temperatures are high. But the journey's historic roots in World War II make it an uplifting and satisfying trek to take. Depending on your fitness level, average Kokoda Trail treks can take up to ten days.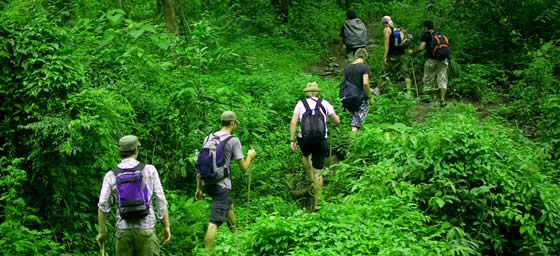 Kokoda Trail Trek
To reach the trail, Papau New Guinea flights will disembark at Port Moresby, the country's capital. While overwhelming at first, Port Moresby is the site of numerous attractions and is a great place to mingle with locals and expats alike. The city also has a number of beautiful beaches including the tranquil Idler's Beach. While in town, don't miss the Moitaka Wildlife Sanctuary, home to large crocodiles, a wide range of birds and various other native wildlife.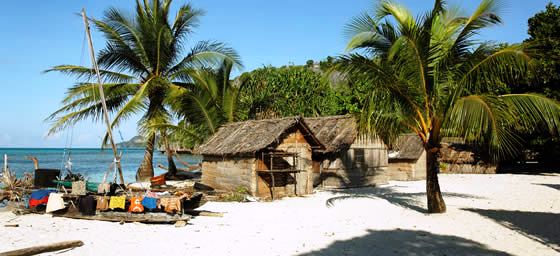 A Tranquil PNG Beach
To book your flights to Papua New Guinea talk to a Flight Centre consultant today. Call us on 2830 2899.