We don't have any products online right now but one of our consultants may be able to help you. Enquire now to get access to great deals all over the world.
Choose from our range of Mexico holiday packages below that each include your flights, accommodation, and often special bonuses like tours and free upgrades. If you can't find the package you're looking for, contact one of our friendly consultants on 2830 2899 and don't forget to ask about customising a package to suit your needs.
Looking for Mexico Holiday Packages?
We can't find any online Mexico holiday deals at the moment but one of our helpful Travel Experts can help you find what you're after! Send us an online enquiry or call us on 2830 2899.
Mexico's Mariachis will serenade you, Mexico City will spin you with high-altitude burst of life and you'll find spectacular wild places to explore here. Mexico spans tropical and temperate zones meaning there are rugged mountains and sprawling desert in the north; temerate forests in the centre of the country and tropical rainforests in the south. All of this is hemmed by 10,000 kilometres of coastline along the Gulf of Mexico, Caribbean Sea and Pacific Ocean.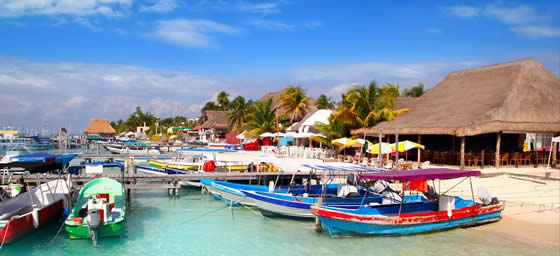 Isla Mujeres
With such a diverse range of activities and experiences on offer here, it's hard to know where to start. Here are a few things you might like to try:
Go whitewater rafting on the River Amacuzac in Morelos
Surf, snorkel and whale-watch in Baja California
See the stunning Mayan ruins at Chichén Itzá
Get off the beaten track with a trip to Copper Canyon in the Sierra Tarahumara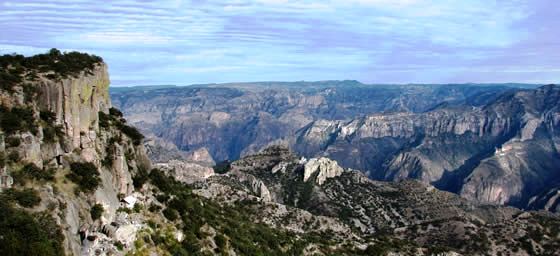 Coppen Canyon
You might need a margarita and a siesta to recuperate but getting out and about is a colourful experience here. Then there's the array of food to dip into – each region has its specialty – and it's awfully moreish. Come and grab your own slice...
Book a flight to Mexico or give Flight Centre a call at 2830 2899 to talk holidays.