Choose from our range of Kenya holiday packages below that each include your flights, accommodation, and often special bonuses like tours and free upgrades. If you can't find the package you're looking for, contact one of our friendly consultants on 2830 2899 and don't forget to ask about customising a package to suit your needs.
Looking for Kenya Holiday Packages?
We can't find any online Kenya holiday deals at the moment but one of our helpful Travel Experts can help you find what you're after! Send us an online enquiry or call us on 2830 2899.
It was actually Germany who first laid claim to Kenya but control was swiftly handed across to Britain in 1890 – the country gained independence in 1963. Interestingly, Queen Elizabeth was holidaying in Kenya when her father, King George VI died in 1952. Today Kenya has one of the strongest economies in Africa with agriculture a major economic driver.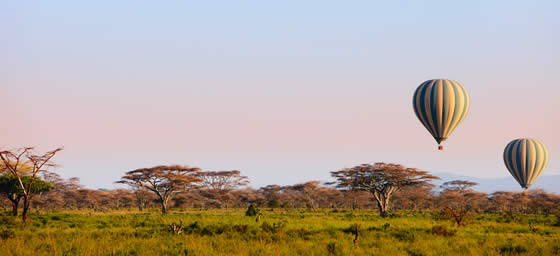 A Great Way to Experience Kenya's Landscape
The first port of call for most visitors keen to explore Kenya is the country's capital, Nairobi. Perhaps unlike many other African cities, Nairobi is surrounded by a stunning national park. The Nairobi National Park provides the perfect place to spot cheetahs, rhinos, lions and wildebeest in their natural habitat. While you're in the park, take a moment to appreciate the scenery also – the towering cliffs overlooking the plains are particularly impressive.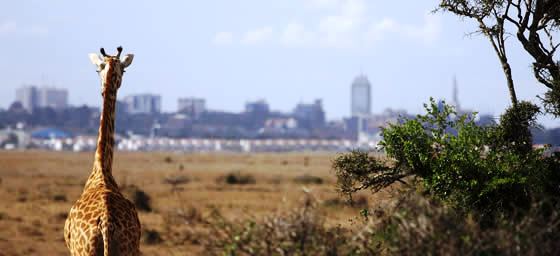 Kenya's Capital of Nairobi
If you're lucky enough to plan your Kenyan trip at the right time of year, the annual migration of wildebeest from the Maasai Mara National Reserve on the border of Tanzania to the Serengeti National Park is an incredible sight. Consider taking a balloon ride to appreciate the herd of animals from the air. The country is also blessed with access to the coast so head to Mombasa to chill on the beach.
Are you ready to explore Kenya? Check out our flights to Kenya or contact Flight Centre for great tips on things to do and see on your African holiday.