Choose from our range of Greece holiday packages below that each include your flights, accommodation, and often special bonuses like tours and free upgrades. If you can't find the package you're looking for, contact one of our friendly consultants on 2830 2899 and don't forget to ask about customising a package to suit your needs.
Looking for Greece Holiday Packages?
We can't find any online Greece holiday deals at the moment but one of our helpful Travel Experts can help you find what you're after! Send us an online enquiry or call us on 2830 2899.
Greece has significantly influenced the language, arts, philosophy, politics, and sports of western society. Its past is still visible across strings of archaeological sites and its modernity pushes through the bustle of Athens. A handful of Greece's top UNESCO Monuments of World Cultural Heritage include:
Athens' Acropolis
Early Christian and Byzantine Thessaloniki
Meteora monastery complex
Old town of Corfu
Medieval city of Rhodes
Delphi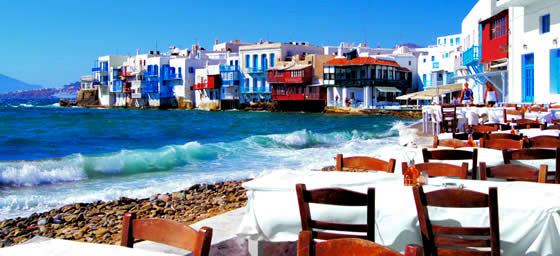 Seaside Cafe
Whether you're in a hilltop village, coastal fishing town, island cafe or city restaurant, this land will tempt your tastebuds well beyond tangy tzatziki and grilled souvlaki. You'll find no shortage of hospitable locals wanting to ensure you're well fed. There are swathes of forest, mountains and olive groves in which you can walk off your meal. Greece has coastlines, islands and islets scattered across the Aegean, Ionian, and Mediterranean Seas, so a beach walk, dive or swim will also do the trick. Wherever you are, remember this is the land of great gods and legends and you might just come under their spell.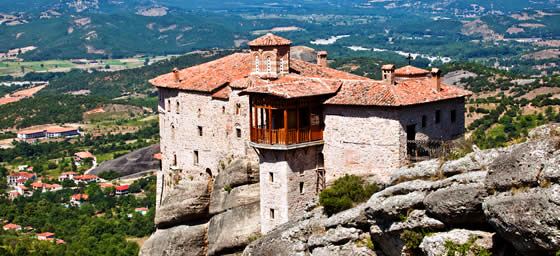 Rousanou Monastery Meteora
Ready for a Grecian getaway? Book a flight to Greece or check out the Greece holiday packages to start.