We don't have any products online right now but one of our consultants may be able to help you. Enquire now to get access to great deals all over the world.
Choose from our range of Egypt holiday packages below that each include your flights, accommodation, and often special bonuses like tours and free upgrades. If you can't find the package you're looking for, contact one of our friendly consultants on 2830 2899 and don't forget to ask about customising a package to suit your needs.
Looking for Egypt Holiday Packages?
We can't find any online Egypt holiday deals at the moment but one of our helpful Travel Experts can help you find what you're after! Send us an online enquiry or call us on 2830 2899.
The pyramids of ancient Egypt, which sit proudly on the Giza Plateau, are arguably the most iconic image of a country with a long history of development and achievement. Other major sites from ancient times include the Sphinx, also at Giza, Abu Simbel in the south and Karnak in Luxor. Dotted along the Nile are many other ancient structures which are also fascinating. The famous tombs in the Valley of the Queens and the Valley of the Kings are located just outside Luxor and should be admired for the artistry on their walls.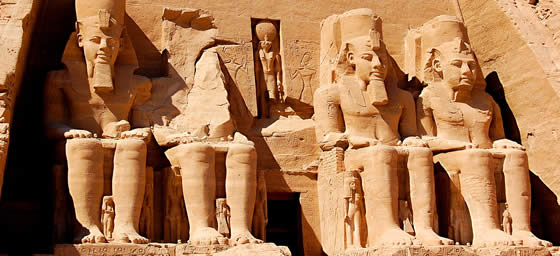 Abu Simbel
Aside from the ancient ruins, travellers might be interested in the impressive structures in Cairo. Add to your sight-seeing list the Al-Azhar Mosque, Ibn Tulun and the Mosque of Mohamed Ali Pasha. Also in the nation's capital are fascinating Coptic churches and a Synagogue. To shop for souvenirs, head to Khan El Khalily, a beautiful souk or central market.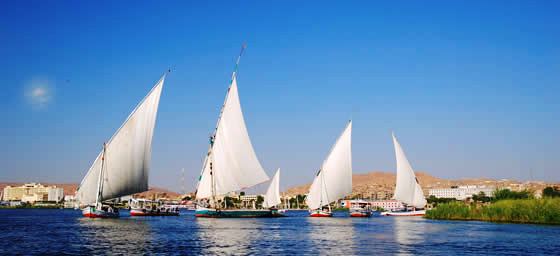 Felucca
Many travellers enjoy a felucca ride on the Nile. On the other hand, you might like to escape the hustle of central Cairo by heading to Giza Zoo or the Botanical Gardens. Alternatively, take the boat across to Dahab and relax in this Red Sea resort town - the snorkelling is excellent. Active travellers will enjoy the climb up Mount Sinai.
Are you ready to explore Egypt? Check out our flights to Egypt or contact Flight Centre for great tips on things to do and see on your Middle Eastern holiday.