Choose from our range of Denmark holiday packages below that each include your flights, accommodation, and often special bonuses like tours and free upgrades. If you can't find the package you're looking for, contact one of our friendly consultants on 2830 2899 and don't forget to ask about customising a package to suit your needs.
For information on the airlines that offer cheap flights to Denmark, have a look at our international airline page.
Flights from Hong Kong to Denmark will disembark at Copenhagen Airport (CPH).
Once the seat of Viking raiders, the Danes are proud of their history and also have a fondness for their monarchy which dates back more than 1000 years. An Australian – now Crown Princess Mary – marrying into the Danish royal family has piqued more interest in this Scandanavian destination. Denmark is the birthplace of Lego and Carlsberg beer; unemployment is low, education is free and the Danes are reknowned to be a happy lot.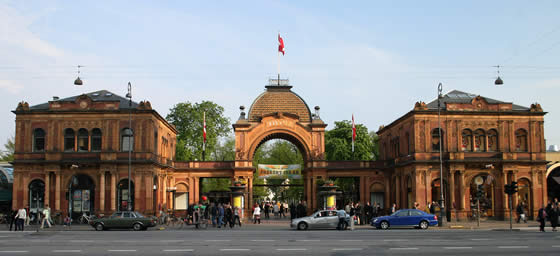 Tivoli Gardens
With a 7,314 kilometre coastline, you're never far from the water but almost 40 per cent of the population live on one of Denmark's 406 islands: Zealand. Copenhagen is the suave capital of cool. Its understated but beautiful approach to furniture, fashion, architecture and graphic design make this a very attractive place to be. Add excellent transport, helpful locals and many Michelin-starred restaurants and you might stay longer than planned.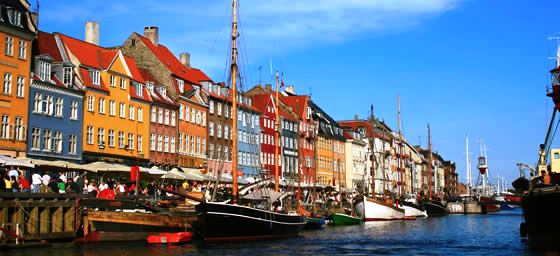 Nyhavn, a Popular Waterfront Area in Copenhagen
Two noteworthy sites accessible on day trips from the capital are near Roskilde – the Viking ship museum and the Lejre Experimental Centre. If you're keen to see more of the country, hiring a car and touring the Margueritruten is recommended. This is a 3,500 kilometre scenic route passing 100 Danish attractions, marked by brown signs with a white daisy.
Sound intriguing? If you'd like to talk more, contact Flight Centre to get tips on making the most of your holiday or just book a flight to Denmark if you're set to go!