We don't have any products online right now but one of our consultants may be able to help you. Enquire now to get access to great deals all over the world.
Choose from our range of Colombia holiday packages below that each include your flights, accommodation, and often special bonuses like tours and free upgrades. If you can't find the package you're looking for, contact one of our friendly consultants on 2830 2899 and don't forget to ask about customising a package to suit your needs.
Looking for Colombia Holiday Packages?
We can't find any online Colombia holiday deals at the moment but one of our helpful Travel Experts can help you find what you're after! Send us an online enquiry or call us on 2830 2899.
For information on the airlines that offer cheap flights to Colombia, have a look at our international airline page.
Flights from Hong Kong to Colombia will disembark at El Dorado International Airport (BOG).
Colombia is an equatorial country where Central and South America meet. The capital, Bogota, sits at the center of Colombia on a plain 2,600 meters above sea level in the Andes. Here you'll find a blend of European and North American influences on the culture, cuisine and architecture.
Cartagena
If you've got an architectural eye you may enjoy getting out of the capital to visit the world heritage-listed walled city of Cartagena, on the Caribbean Coast. In southwest Colombia, you'll see why the beautiful colonial houses of Popayan have earned this place the nickname 'White City'. Cali, the country's third-largest city, is mainly visited for entirely non-architectural reasons: salsa, street parties and clubbing.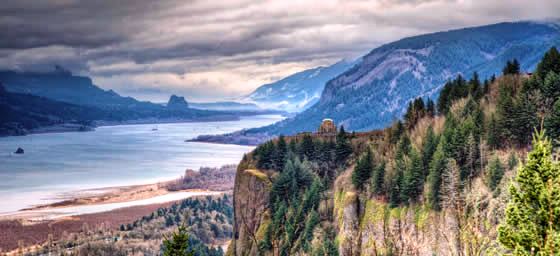 Crown Point
Of course, there's the natural landscape that lures travellers too:
Amazonian treks, boat trips and pink dolphin-spotting in Amacayacu National Park are popular
The remote Caribbean island of Providencia is a UNESCO Biosphere Reserve with a barrier reef ideal for diving
Tayrona National Park on the Caribbean coast is home to monkeys, iguanas, jaguars, scores of species of birds and marine life
Los Nevados National park offers hiking around high altitude volcanic peaks
The Andes, the longest continental mountain range in the world, push up through Colombian territory too
Book a flight to Colombia if your travel bug just slipped into overdrive, or give Flight Centre a call on 2830 2899 to talk holidays.