About Songkran
Perhaps the most enjoyable festival in Asia for tourists, the annual Songkran festival is one long water fight to mark the Thai New Year. Step outside your Thai hotel or apartment during Songkran and you will soon find yourself being doused with water. During Songkran, everyone is a threat. Don't be fooled by a child's innocence or the gentle smile of an elderly local, because they will not hesitate blasting you with a water pistol.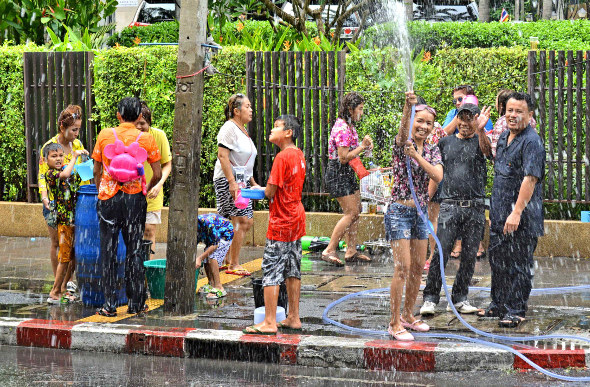 In every city, town and village across the country, the streets are filled with revellers wearing Hawaiian shirts. Often dancing by the roadside to loud music pumped out of homes or businesses, they party from morning to midnight, wetting anyone nearby.
Tourists are encouraged to take part and there are massive Songkran parties targeted towards Westerners in Phuket's Patong Beach, Chiang Mai and Bangkok's backpacker district, Khao San Road.
Songkran Holiday Deals
Talk to a travel expert and personalise your trip